Fellows › Books
Books
Michener Center alumni, please write mcw@utexas.edu to share news and information about upcoming publications.

Megan Kamalei Kakimoto
Every Drop is a Man's Nightmare: Stories
(Bloomsbury, 2023)

sam sax
Pig
(Scribner, 2023)

Greg Marshall
Leg: The Story of a Limb and the Boy Who Grew from It
(Harry N. Abrams Press, 2023)

Kevin Powers
A Line in the Sand
(Little, Brown & Company, 2023)

Jackson Holbert
Winter Stranger
(Milkweed Editions, 2023)

Rebecca Bengal
Strange Hours
(Aperture, 2023)

Rachel Heng
The Great Reclamation
(Riverhead, 2023)

Matthew Moore
The Reckoning of Jeanne d'Antietam
(University of Nevada Press, 2023)

Annelyse Gelman
Vexations
(University of Chicago Press, 2023)

Paz Pardo
The Shamshine Blind
(Atria, 2023)

Fiona McFarlane
The Sun Walks Down
(FSG, 2023)

Tracey Rose Peyton
Night Wherever We Go
(ECCO, 2023)

Monica Macansantos
Love and Other Rituals
(Grattan Street Press, 2022)

Carrie Fountain
The Poem Forest
(Candlewick, 2022)

Matthew Dickman
Husbandry
(W.W. Norton & Company, 2022)

Darius Stewart
Intimacies in Borrowed Light
(Eastover, 2022)

Sindya Bhanoo
Seeking Fortune Elsewhere
(Catapult, 2022)

Rebecca Wadlinger
Terror, Terrible, Terrific
(Octopus Books,  2022)

James Hannaham
Didn't Nobody Give a Shit What Happened to Carlotta
(Little, Brown, & Company  2022)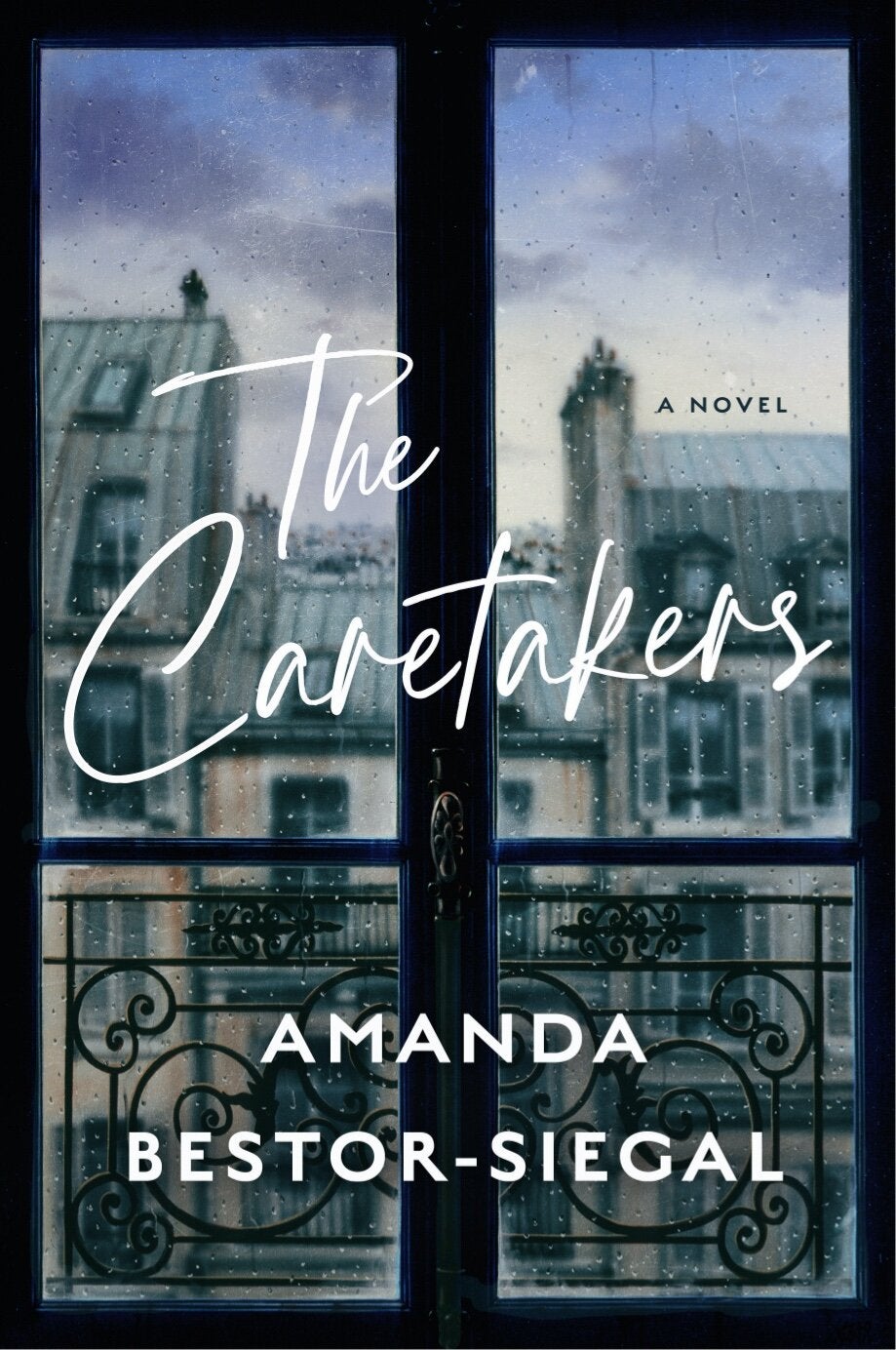 Amanda Bestor-Siegal
The Caretakers: A Novel
(William Morrow, 2022)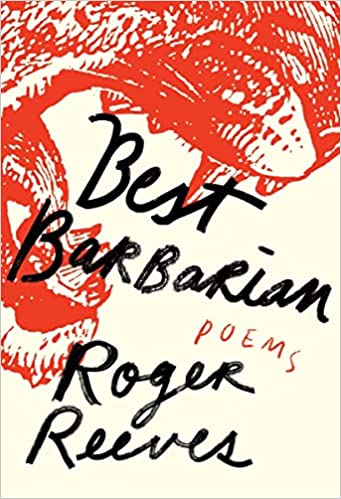 Roger Reeves
Best Barbarian: Poems
(W. W. Norton & Company, 2022)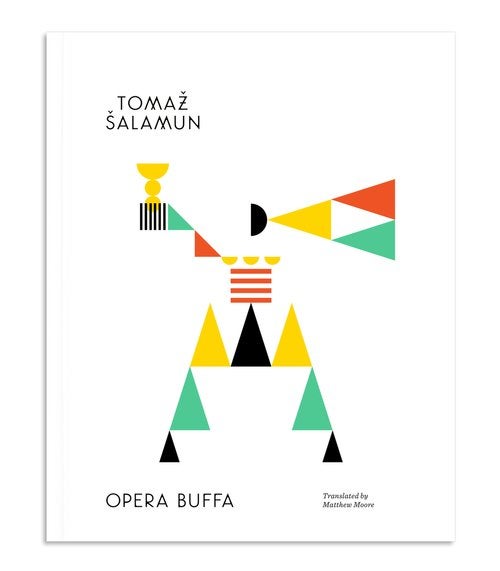 Tomaž Šalamun, Translated by MCW alum Matthew Moore
Opera Buffa
(Black Ocean, 2022)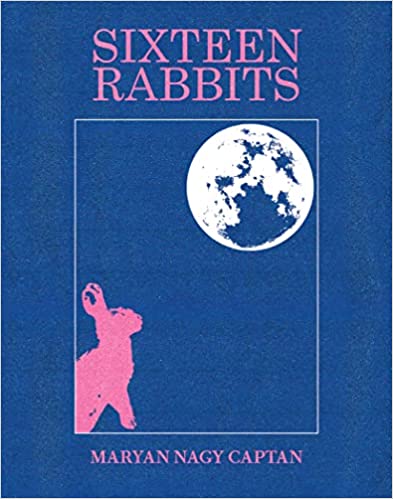 Maryan Nagy Captan
Sixteen Rabbits
(Host Publications, 2022)

Sam Taylor
The Book of Fools: An Essay in Memoir and Verse
(Negative Capability, 2021)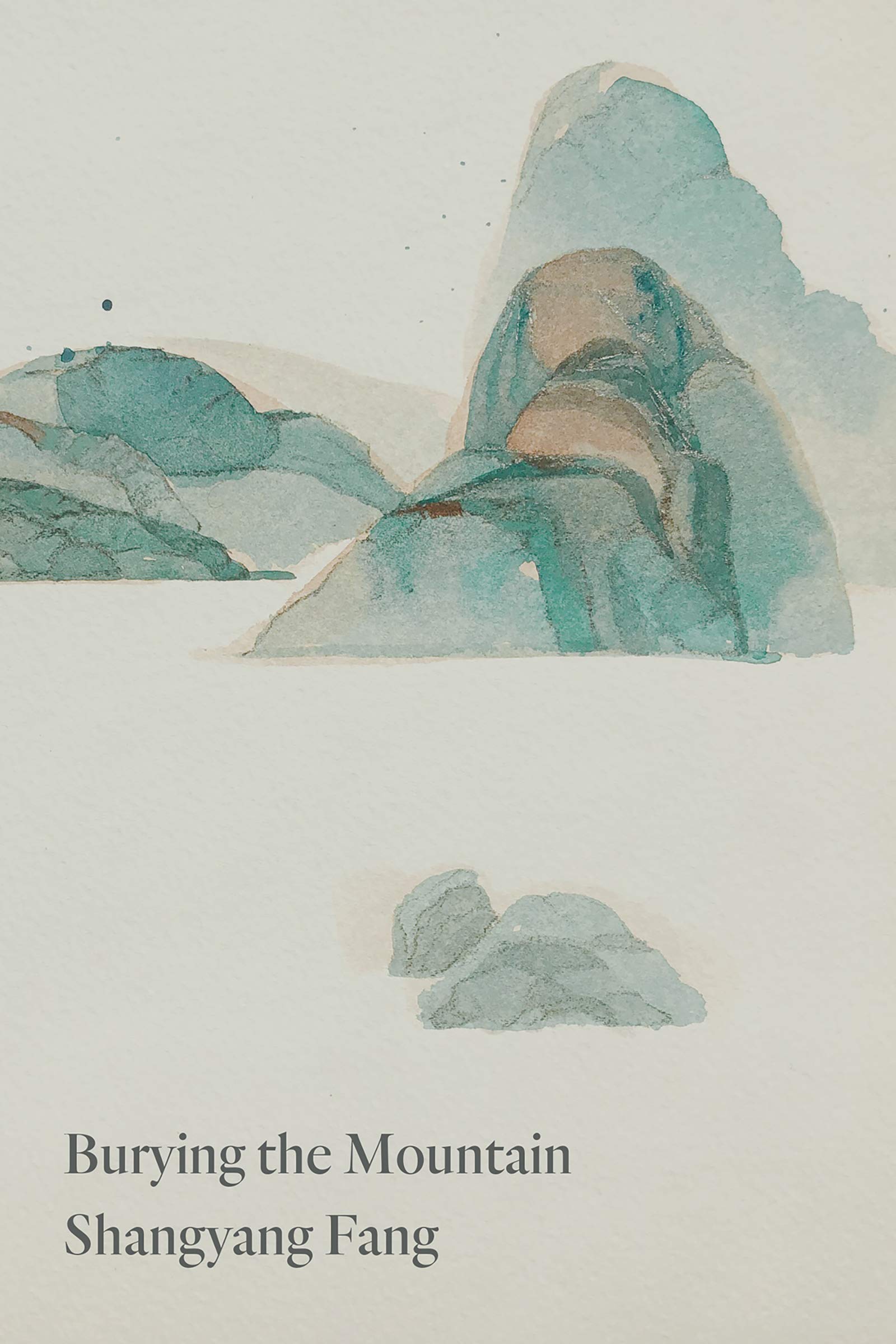 Shangyang Fang
Burying the Mountain
(Copper Canyon Press, 2021)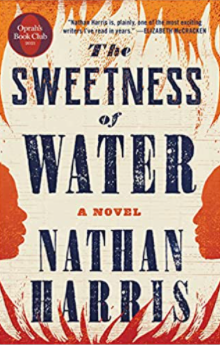 Nathan Harris
The Sweetness of Water
(Little, Brown and Company, 2021)
Chosen for Oprah's Book Club and for President Barack Obama's Summer Reading List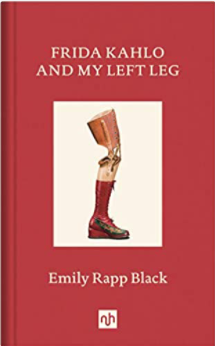 Emily Rapp Black
Frida Kahlo and My Left Leg
(Notting Hill Editions, 2021)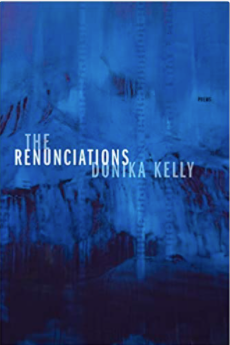 Donika Kelly
The Renunciations: Poems
(Graywolf Press, 2021)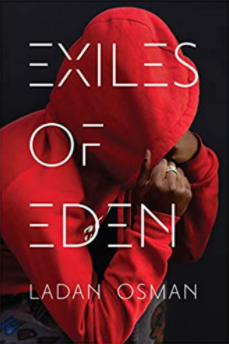 Ladan Ali Osman
Exiles of Eden
(Coffee House Press, 2021)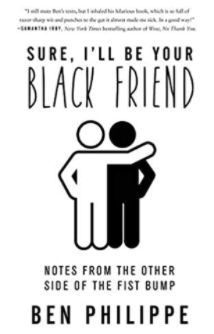 Ben Philippe
Sure, I'll Be Your Black Friend: Notes from the Other Side of the Fist Bump
(Harper, 2021)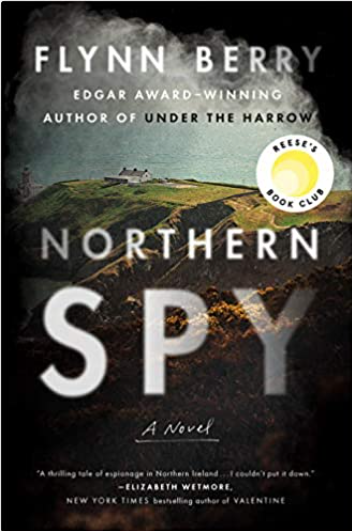 Flynn Berry
Northern Spy
(Viking, 2021)
New York Times Bestseller, Reese's Book Club Pick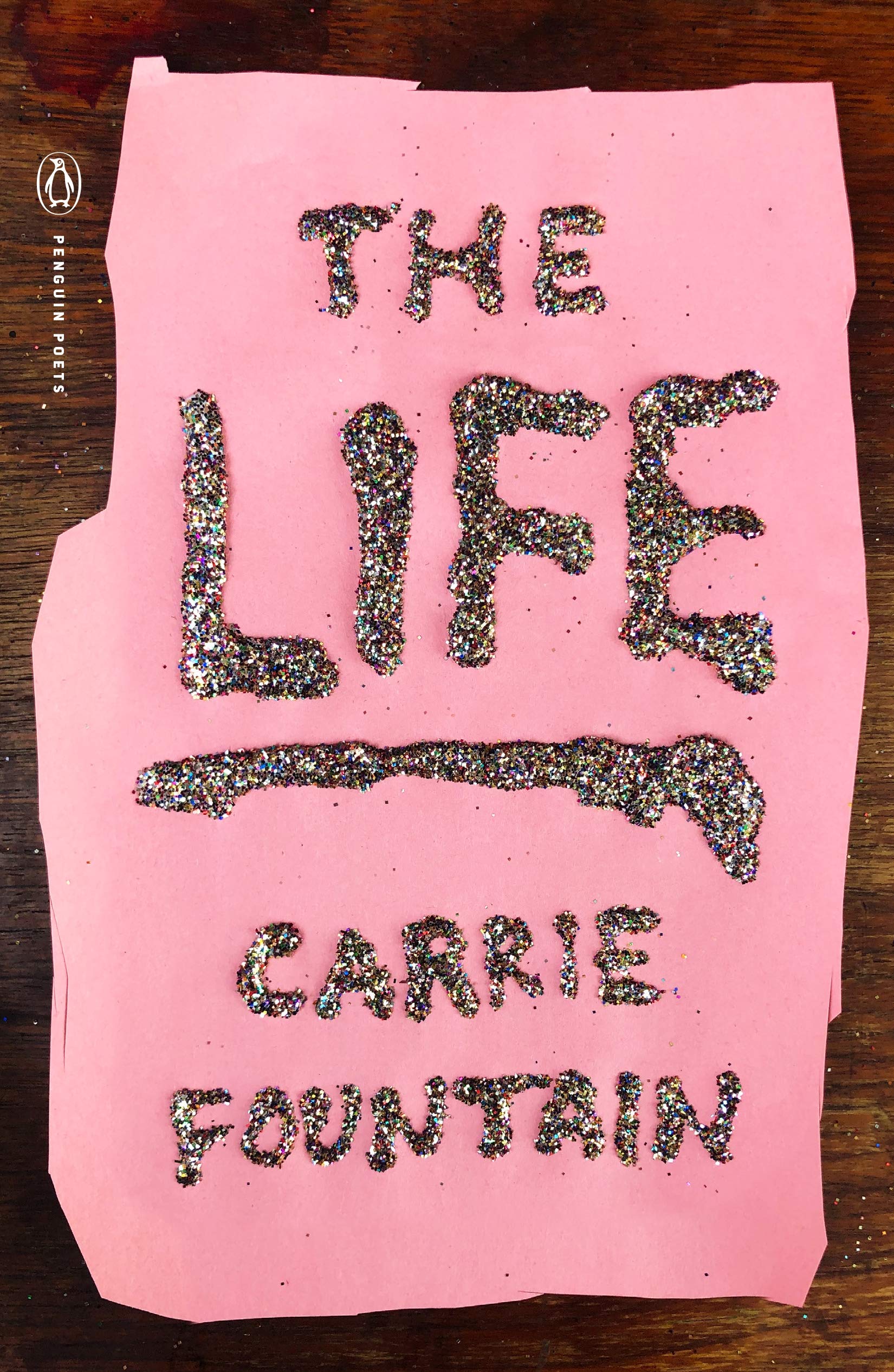 Carrie Fountain
The Life
(Penguin, 2021)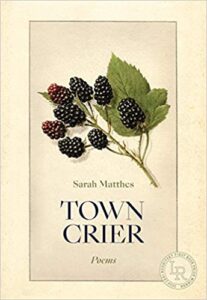 Sarah Matthes
TOWN CRIER
(Persea, 2021)
Winner of the 2020 Lexi Rudnitsky First Book Prize in Poetry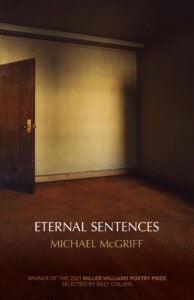 Michael McGriff
Eternal Sentences
(University of Arkansas Press, 2021)
Winner of the 2021 Miller Williams Poetry Prize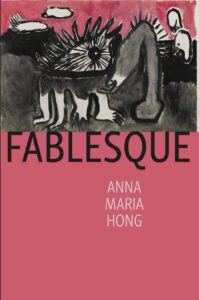 Anna Maria Hong
Fablesque
(Tupelo Press, 2020)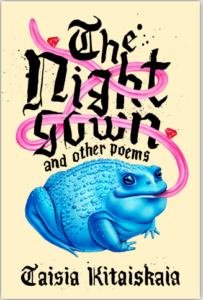 Taisia Kitaiskaia
The Nightgown & Other Poems
(Deep Vellum Publishing, 2020)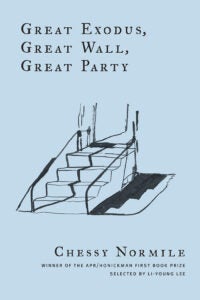 Chessy Normile
Great Exodus, Great Wall, Great Party
(American Poetry Review, 2020)
Winner of the 2020 APR/Honickman First Book Prize

Travis Tate
Maiden
(Vegetarian Alcoholic Press, 2020)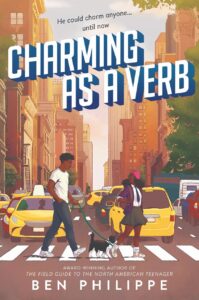 Ben Philippe
Charming as a Verb
(Balzer + Bray, 2020)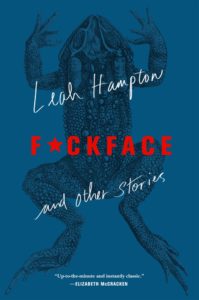 Leah Hampton
F*ckface: And Other Stories
(Henry Holt and Co., 2020)
"The prose in every story in this collection is as punchy as the plots. Hampton's ability to render her characters with complex desires demonstrates her love for Appalachia and the people who live there."
—The Boston Globe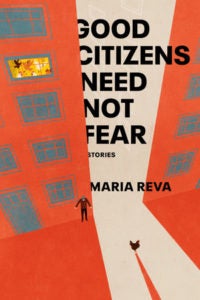 Maria Reva
Good Citizens Need Not Fear
(Doubleday Press, 2020)
"Bright, funny, satirical and relevant. . . . A new talent to watch"
— Margaret Atwood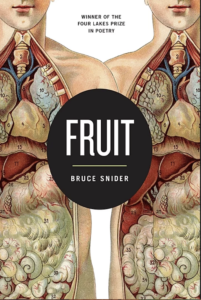 Bruce Snider
Fruit
(University of Wisconsin Press, 2020)
Winner of the Four Lakes Prize in Poetry.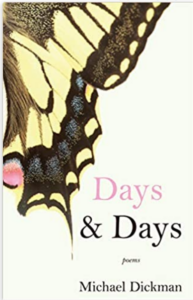 Michael Dickman
Days & Days: Poems
(Knopf, 2019)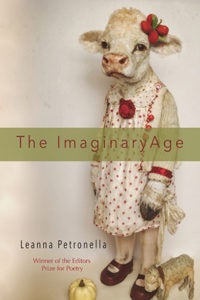 Leanna Petronella
The Imaginary Age
(Pleiades Press, 2019)
Winner of the 2018 Pleiades Press Editors Prize.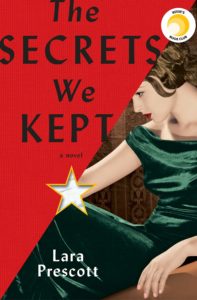 Lara Prescott
The Secrets We Kept
(Knopf, 2019)
"A gorgeous and romantic feast of a novel"
— The New York Times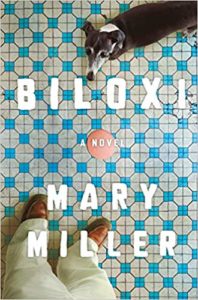 Mary Miller
Biloxi
(Liveright, 2019)
"This novel about a man and his dog is also about unexpected connections and the strange turns life can take…. Writing with insight and wit, Miller is both unsparing and sympathetic…. Miller's deliciously engaging, gently quirky, surprisingly hopeful novel seals her spot in the pantheon of Southern fiction writers."
— Kirkus Reviews [starred review]

Dominic Smith
The Electric Hotel
(Sarah Crichton Books, 2019)
"Radiant . . . a vital and highly entertaining work about the act of creation, and about what it means to pick up and move on after you've lost everything."
―The New York Times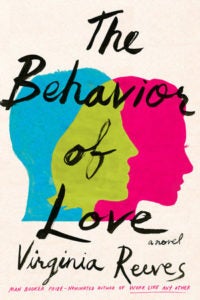 Virginia Reeves
The Behavior of Love
(Scribner, 2019)
"[Reeves] is never so supple or interesting a writer as when she is tracing a character's fugitive shreds of consciousness…"
— The New Yorker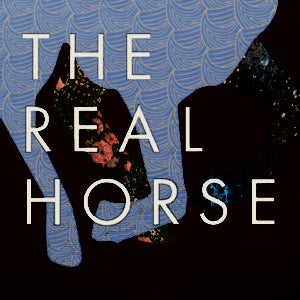 Farid Matuk
The Real Horse
 (Poems, U. of Arizona Press, 2018)
"A lyrical interrogation of Western notions of gender, race, and manifest destiny."
—Publisher's Weekly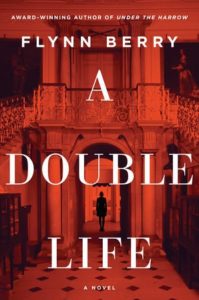 Flynn Berry
A Double Life
(Novel: Viking, July 2018.)
"Flynn Berry writes thrillingly about women raging against a world that protects cruel and careless men. . . . As shocking as it is satisfying."
—The New York Times Book Review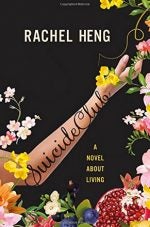 Rachel Heng
Suicide Club
(Novel: Henry Holt & Co, July 2018)
"Heng expertly threads a ribbon of dread through her glittering vistas and gleaming characters…[This is] a complicated and promising debut that spoofs the current health culture craze even as it anticipates its appalling culmination."
—Kirkus Reviews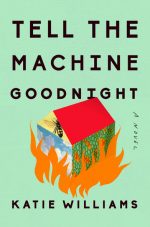 Katie Williams
Tell the Machine Goodnight
(Novel: Riverhead, June 2018)
"The book feels like an extended episode of 'Black Mirror,' and certainly has that show's taste for dark humor and high-concept philosophizing around our tech addition, though what raises it above another clever-clever slab of science fiction is that its characters are complex and contradictory and real…Williams offers a master class in not losing sight of the human element."
—New York Times Book Review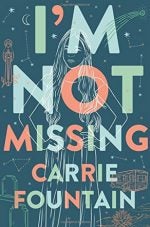 Carrie Fountain
I'm Not Missing
(YA Novel: Flatiron, July 2018)
"Part-plot-twisty thriller, part-sweet romance, and perfect for summer reading"
—Bustle, Best YA Read of July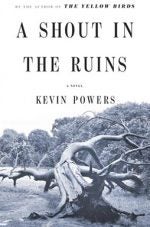 Kevin Powers
A Shout in the Ruins
(Novel: Little Brown & Co, May 2018)
"In the course of just two novels, Kevin Powers has already become one of the most original and exciting voices of his generation, and A Shout in the Ruins is a singular triumph of a book."
—NPR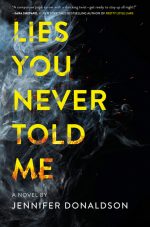 Jennifer Donaldson
Lies You Never Told Me
(YA Novel: Razorbill May 2018)
"This conversation-starting page-turner is…Fatal Attraction meets Big Little Lies."
—Kirkus Reviews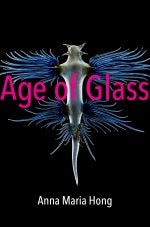 Anna Maria Hong
Age of Glass
(Poems: Cleveland State Poetry Center, Mar 2018)
WINNER OF THE 2017 CLEVELAND STATE FIRST BOOK POETRY PRIZE
"Hong demonstrates in her own labyrinthine sonnets 'the monstrous breadth' of her poetic abilities, offering in them radical interpretations of myths and fairy tales that speak to our time and dazzle us with their wit and linguistic virtuosity."
—Rosa Alcalá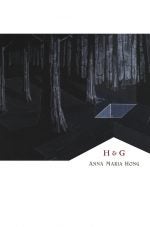 Anna Maria Hong
H & G
(Novella: Sidebrow Books, May 2018)
WINNER OF THE 2017 CLARISSA DALLOWAY PRIZE/ROOM OF HER OWN FOUNDATION
"Hansel and Gretel . . . for the post-post-modern 21st century . . . a text brimming with biting wit, feminist insight, psychological incisiveness, and a hybrid narrative daring that turns genre on its head."
—John Keene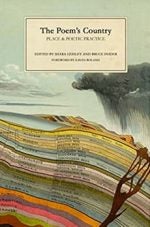 Bruce Snider, co-editor with Shara Lessley
The Poem's Country
(Essays: Pleiades Press, Mar 2018)
"In these ravishing essays, the next generation of poets explores the influence of place on contemporary poetry, and a diverse reimagining of place emerges that both grounds and lifts us up."
—Quan Berry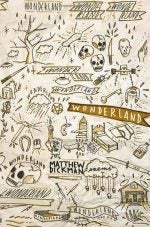 Matthew Dickman
Wonderland
(Poems: WW Norton, Mar 2018)
"There is an unabashed rapture to these poems about ordinary American life in the analog age. How astounding, and how perfectly troubling, to be led through this fearsome, familiar realm . . . by an intelligence as deft and buoyant as Matthew Dickman's."
—Tracy K. Smith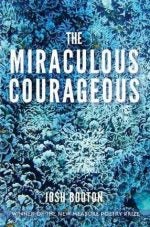 Josh Booton
The Miraculous Courageous
(Poems: Parlor Press/Free Verse Editions, Feb 2018)
WINNER 2018 NEW MEASURE POETRY PRIZE
"These poems are agile, slippery . . . skewing the boundaries between lyric and monologue, vignette and scene . . . [marking] a rich and startling immersion in the mind of autism."
—Judge, Jon Thompson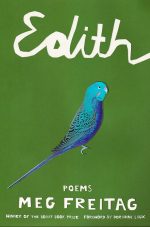 Meg Freitag
Edith
(Poems: Boaat Press, Nov 2017)
"Anyone who has ever loved anything will love this book."
—Dean Young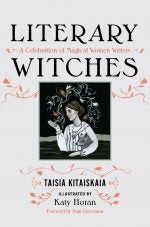 Taisia Kitaiskaia
Literary Witches
(Illustrated Collaboration with Katy Horan: Seal Press, Oct 2017)
"Part portal into the superpowers of irreverent female literary heroines and part illustrated almanac of fun facts dispatched through the lens of the ultimate mystical female archetype . . . enormously enjoyable, rich in information, and visually brilliant."
—Lisa Congdon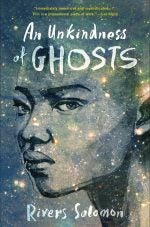 Rivers Solomon
An Unkindness of Ghosts
(Novel: Akashic Books, Oct 2017)
"Immediately immersive and sophisticated…This is a phenomenal piece of work."
—Lee Child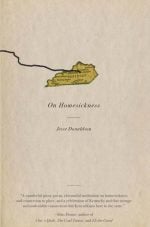 Jesse Donaldson
On Homesickness
(Essays: Vandalia Press UWV, Sept 2017)
"A wonderful prose poem, a beautiful meditation on homesickness and connection to place, and a celebration of Kentucky and that strange and undeniable connection that Kentuckians have to the state."
—Silas House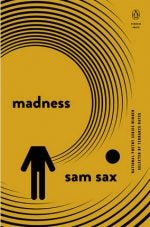 Sam Sax
Madness
(Poems: Penguin Random House, Oct 2017)
"MADNESS is a wild, resolute book. This is a fine, otherworldly madness … an astounding debut."
—Terrance Hayes, judge National Poetry Series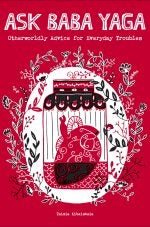 Taisia Kitaiskaia
Ask Baba Yaga
(Otherworldly Advice: Andrews McMeel, Sept 2017)
"A beautiful, strange, troubled, moving piece of fresh air. Pick up this book, turn the pages, inhale, and feel ready to march back into everyday troubles with renewed courage and hope."
—Edward Carey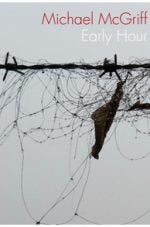 MICHAEL MCGRIFF
Early Hour
(Poems: Copper Canyon, Aug 2017)
"It's [McGriff's] language that keeps you reading along, transfixed."
—New York Times Book Review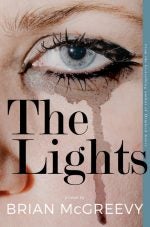 BRIAN MCGREEVY
The Lights
(Novel: Rare Bird Books, May 2017)
"The Lights begins in the familiar territory of an MFA program, but the narrator's meditations immediately stretch far beyond it. This is a novel about temptation, validation, and all the different routes (and detours) one might take on her way to becoming an artist." 
—Chelsea Hodson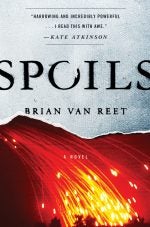 BRIAN VAN REET
Spoils
(Novel: Lee Boudreaux Books, April 2017)
"A fine piece of writing that should stand in the front ranks of recent war novels." 
—Kirkus starred review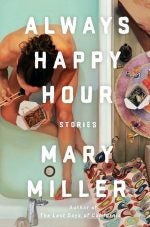 MARY MILLER
Always Happy Hour
(Stories: W.W. Norton, January 2017)
". . . like drinking an Old Fashioned. It's strong with a sweet burn, and after each taste you immediately want more. Mary Miller writes well about sex, drugs and white bikinis. "
—Helen Ellis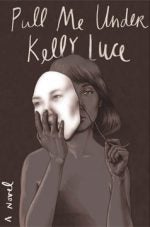 KELLY LUCE
Pull Me Under
(Novel: Farrar, Straus & GIroux, November 2016) 
"PULL ME UNDER is a strange and very appealing novel, a journey to Japan and the primal scene of the main character's self— which, like a volcano, may have already blown its top."
—Rachel Kushner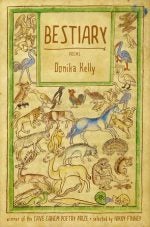 DONIKA ROSS KELLY
Bestiary
(Poems: Graywolf Press, November 2016)
WINNER OF THE 2015 CAVE CANEM POETRY PRIZE
"These poems are gut-punches, heart-shredders, eaters-of-soul-stuff. Love, abuse, loneliness, dogs: it's all here, everything that matters."
—BookRiot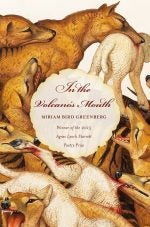 MIRIAM BIRD GREENBERG
In the Volcano's Mouth
(Poems: Pitt Poetry Series, October 2016)
WINNER 2015 AGNES LYNCH STARRETT POETRY PRIZE
"These poems do what the best poetry sometimes does: reveal and deepen our understanding of the strangeness in the ordinary. And do so in language clear as a bell."
—Ed Ochester, judge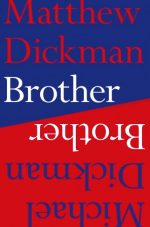 MATTHEW & MICHAEL DICKMAN
Brother
(Poems: Faber & Faber UK, September 2016)
"Michael's poems are interior, fragmentary, and austere . . . Matthew's [spill] over with pop-cultural references and exuberant carnality . . . together, the resonance of the work is amplified." 
—The New Yorker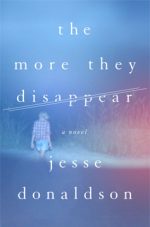 JESSE DONALDSON
The More They Disappear
(Novel: McMillan/Thos Dunn Books, August 2016)
"This feels like what Denis Johnson, Richard Price, or even Graham Greene might have written if they had the precise feel for the region that gave us bluegrass and bourbon."
—Daniel Torday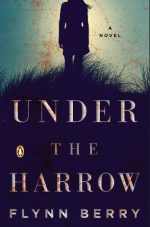 FLYNN BERRY
Under the Harrow
(Novel: Penguin, June 2016)
"Once I started reading . . . I couldn't stop. It's like "Broadchurch" written by Elena Ferrante."
—Claire Messud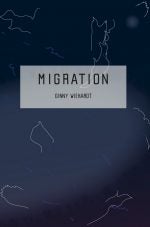 GINNY WIEHARDT
Migration
(Poems: Gold Line Press USC, June 2016)
"Wiehardt's poems rove a landscape restless with spiky mementos, eerie portents, and a strange untethered grace."
—Anna Journey, Judge 2015 Chapbook Competition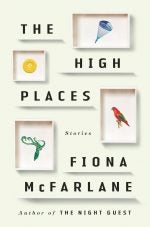 FIONA MCFARLANE
The High Places
(Stories: Penguin, AUS, February, 2016; Farrar Straus GIroux, US, May 2016)
"McFarlane reminds us the world revivified by the artist's imagination, made strange and new, may be the only one in which we truly see."
—Geordie Williamson, Weekend Australian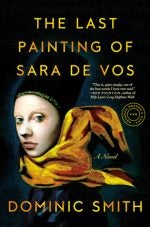 DOMINIC SMITH
The Last Painting of Sara De Vos
(Novel: Sarah Crichton Books, April 2016)
"This is a novel of love and longing, of authenticity and ethical shadows, and, most compelling, of art as alchemy, the way that it can turn grief to profound beauty."
—Lauren Groff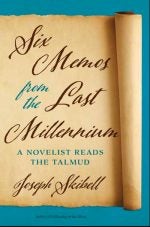 JOSEPH SKIBELL
Six Memos from the Last Millennium: A Novelist Reads the Talmud
(Essays: University of Texas Press, April 2016)
"A fresh look at an ancient source."
—Kirkus Reviews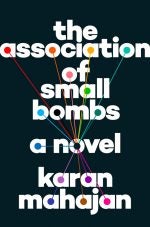 KARAN MAHAJAN
The Association of Small Bombs
(Novel: Viking (US), March 2016)
"Karan Mahajan knows everyone, on every side of a detonation: the lost, the grieving, the innocent, the guilty, the damaged. It's hilarious and also devastating."
—Elizabeth McCracken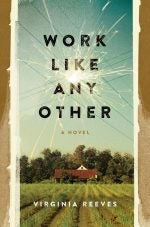 VIRGINIA REEVES
Work Like Any Other
(Novel: Scribner, March 2016)
"Powerfully told and lyrically written, there is not a false note in this book. Reeves is a major new talent."
—Philipp Meyer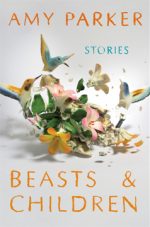 AMY PARKER
Beasts and Children
(Stories: Houghton Mifflin Harcourt, February 2016)
"An electrifying, daring, and magical debut collection sure to appeal to fans of Karen Russell and Lorrie Moore."
—Booklist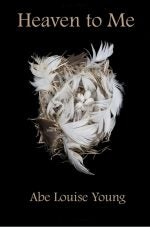 ABE LOUISE YOUNG
Heaven To Me
(Poems: Headmistress Press February 2016)
"These poems are lush, melodious, striking. Abe Louise Young isn't afraid to be brash, to be soft, to be big, to be the one to tell the queer kids to keep living."
—Amy King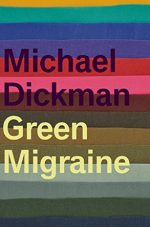 MICHAEL DICKMAN
Green Migraine
(Poems: Copper Canyon, January 2016)
"For a lyricism markedly without mess, Dickman insightfully intones the detritus of life and death—notably the liminal movement between."
—The Rumpus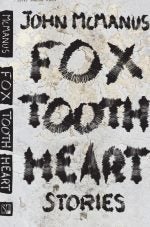 JOHN MCMANUS
Fox Tooth Hound
(Stories: Sarabande Books, November 2015)
"Reading a McManus story isn't entirely unlike doing a popper of amyl nitrate. . . . an extended moment of disquieting literary ecstacy."
—Brad Watson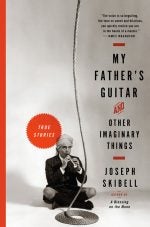 JOSEPH SKIBELL
My Father's Guitar and Other Imaginary Things
(Essays: Algonquin Books, October 2015)
"Like a literary Louis CK, Skibell is not shy about exposing the foibles of the man he has become, or his clumsy pursuits of happiness ."
—Bret Wood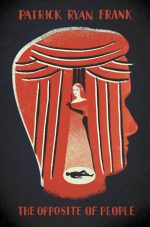 PATRICK RYAN FRANK
The Opposite of People
(Poems: Four Way Books, October 2015)
"There's not only empathy but also wisdom between the pages . . ."
— A. Van Jordan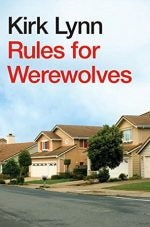 KIRK LYNN
Rules for Werewolves
(Novel: Melville Books, October 2015)
"An offbeat glimpse into how resistance to conformity breeds its own kind of conformity."
— Kirkus Reviews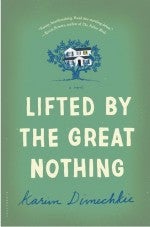 KARIM DIMECHKIE
Lifted by the Great Nothing
(Novel: Bloomsbury, May 2015)
"A promising debut penned in vivid, suspenseful prose that gives a new spin to the classic tale of fathers and sons. "
— Kirkus Reviews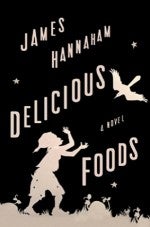 JAMES HANNAHAM
Delicious Foods
(Novel: Little, Brown, March 2015)
"A poised and nervy study of race in a unique voice."
— KIRKUS starred review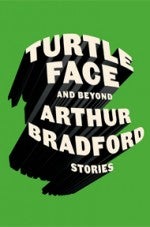 ARTHUR BRADFORD
Turtleface and Beyond
(Stories: Farrar, Straus, & Giroux, February 2015)
"A jazzy, anarchic collection."
— KIRKUS starred review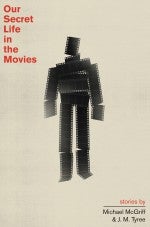 MICHAEL MCGRIFF & J.M. TYREE
Our Secret Life in the Movies
(Stories: A Strange Object, November 2014)
NPR BEST BOOKS OF 2014
"Reading Our Secret Life in the Movies is like finding a lost frequency on the AM dial. The voices you hear in this book are strange, hypnotic, and intensely American."
— Jim Gavin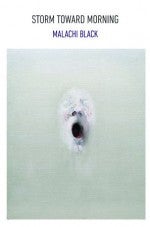 MALACHI BLACK
Storm Toward Morning
(Poems: Copper Canyon, November 2014)
"Both visionary and accurate, true to physics and metaphysics at the same time…Black [has] the confidence of virtuosity and a belief in the ancient pleasures of pattern and repetition."
— Mark Jarman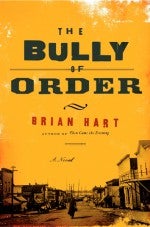 BRIAN HART
The Bully of Order
(Novel: Harper Collins, Sept 2014)
BARNES & NOBLE GREAT WRITERS PICK, FALL 2014
"Hart is a conjurer, and he has conjured a singular, searing world. When you step into this novel you submit to its dream, which is terrifying. You read to the end because you trust the storyteller, you believe in his large gift that leaves you stunned and breathless. A wonderful, unique portrait of a particular landscape I was familiar with but now see anew."
— Amanda Coplin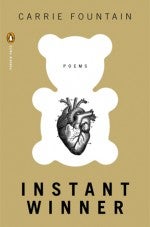 CARRIE FOUNTAIN
Instant Winner
"Each poem reflects a rediscovery of vulnerability and the purity of new life."   — Publishers Weekly
(Poems: Penguin, September 2014)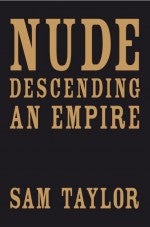 SAM TAYLOR
Nude Descending an Empire
(Poems: University of Pittsburgh Press, August 2014)
"Sam Taylor is a poet to reckon with, a poet to live with, a poet to marvel at. This is a wonderful book."
— Ilya Kaminsky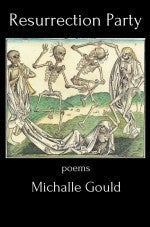 MICHALLE GOULD
Resurrection Party
(Poems: Silver Birch Press, August 2014)
"A deeply meditative collection at once intelligent, tender, and utterly human."
— Hayan Charara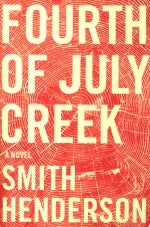 SMITH HENDERSON
Fourth of July Creek
(Novel: Ecco, June 2014)
WASHINGTON POST, TOP 10 BOOK 2014; NY TIMES 100 NOTABLE BOOKS 2014
"Fourth of July Creek knocked me flat. This gorgeous, full-bodied novel seems to contain all of America at what was, in retrospect, a pivotal moment in its history…Smith Henderson has delivered nothing less than a masterpiece of a novel."
— Ben Fountain

KEVIN POWERS
Letter Composed During a Lull in the Fighting
(Poems: Little, Brown, April 2014)
". . . a piercing look at what the great traumas of history do to people, and what we do with them."
— NPR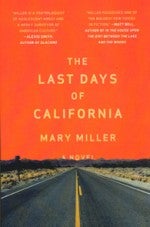 MARY MILLER
The Last Days of California
(Novel: Norton/Liveright, January 2014)
"Miller is a ventriloquist of adolescent angst and a nervy surveyor of American culture."
— Alexis Smith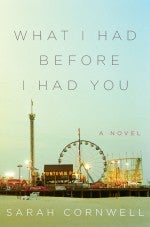 SARAH CORNWELL
What I Had Before I Had You
(Novel: Harper, January 2014)
"An exhilarting, hurtling, unstoppable ride for the reader."
— Margot Livesey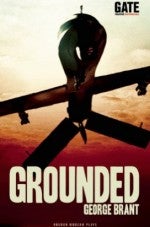 GEORGE BRANT
Grounded
(Play: Oberon Books, December 2013)
2012 SMITH PRIZE, A 2013 SCOTSMAN FRINGE FIRST PRIZE
"A searing piece of writing"
— Guardian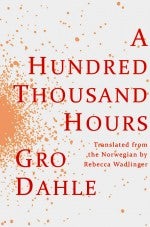 REBECCA WADLINGER
A Hundred Thousand Hours
(translation of poems by Gro Dahle: Ugly Ducking Presse, December 2013)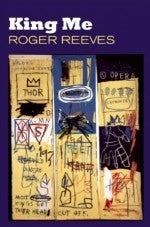 ROGER REEVES
King Me
(Poems: Copper Canyon Press, November 2013)
BEST POETRY BOOKS OF THE YEAR, LIBRARY JOURNAL
"These poems are resoundingly humanizing and vital and true."
— Terrance Hayes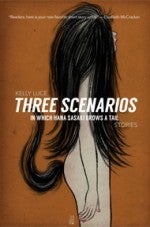 KELLY LUCE
Three Scenarios in Which Hana Sasaki Grows a Tail
(Stories: A Strange Object, October 2013)
"Kelly Luce writes stories whose charm is a lasting effect. Her work is witty, unpredictable, and freshly written. There's a genuine imagination at work here that is a delight to spend time with."
— Stuart Dybek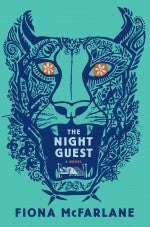 FIONA MCFARLANE
The Night Guest
(Novel: Faber & Faber, October 2013)
VOSS PRIZE FOR BEST AUSTRALIAN NOVEL, BARBARA JEFFRIS AWARD, NSW PREMIER'S LITERARY AWARD, SYDNEY MORNING HERALD BEST YOUNG NOVELIST
"An accomplished and polished debut. There's a delicacy and poignancy to the writing, combined with almost unbearable suspense."
— Kate Atkinson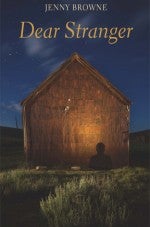 JENNY BROWNE
Dear Stranger
(Poems: University of Tampa Press, September 2013)
"Angel-fisted lyrics"
— Major Jackson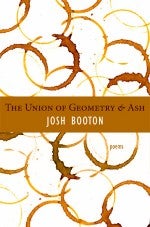 JOSH BOOTON
The Union of Geometry and Ash
(Poems: Bear Star Press, September 2013)
DOROTHY BRUNSMAN POETRY PRIZE
"Booton displays an originality that is mature and wise. This is a splendid debut."
— David Biespiel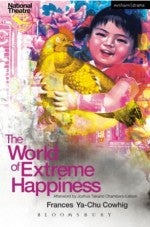 FRANCES YA-CHU COWHIG
The World of Extreme Happiness
(Play: Bloomsbury Methuen Drama, September 2013)
"Cowhig . . . makes us sit up and listen."
— Guardian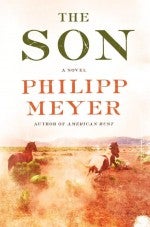 PHILLIPP MEYER
The Son
(Novel: Ecco Press, May 2013)
FINALIST, PULITZER PRIZE
"" . . . raw and dazzling and brutal and real, The Son should come with its own soundtrack." "
— Téa Obreht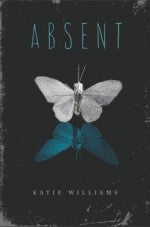 KATIE WILLIAMS
Absent
(YA Novel: Chronicle Books, May 2013)
" A thriller… which leads to an unexpectedly transcendent and moving finale."
— Kirkus Reviews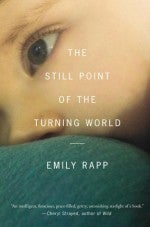 EMILY RAPP
The Still Point of the Turning World
(Memoir: Penguin, March 2013)
""A beautiful, searing exploration of the landscape of grief and a profound meditation on the meaning of life.""
— Kirkus Reviews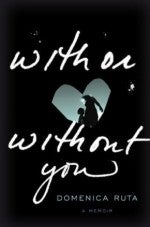 DOMENICA RUTA
With or Without You
(Memoir: Spiegel & Grau, February 2013)
"Freakishly brilliant, brilliantly freakish, this is one of the best memoirs I have ever read. Domenica Ruta has done something every artist with a failed family must do: She has created herself."
— Gary Shteyngart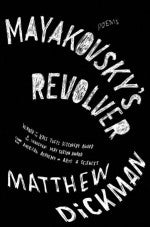 MATTHEW DICKMAN
Mayakovsky's Revolver
(Poems: W.W. Norton, October 2012)
""Dickman is big news. He is a lifeboat filled with champagne and asthma inhalers; and his abundant talent and indie-rock spirit are humanizing and reviving American poetry.""
— Tony Hoagland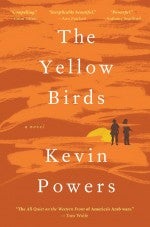 KEVIN POWERS
The Yellow Birds
(Novel: Little Brown, Sept 2012)
2012 NATIONAL BOOK AWARD FINALIST
"…the ALL QUIET ON THE WESTERN FRONT of America's Arab wars."
— Tom Wolfe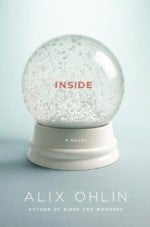 ALIX OHLIN
Inside
(Novel: Knopf, June 2012)
SHORTLISTED SCOTIABANK GILLER PRIZE
"Expect to hear her spoken of in the same reverent breath as Lorrie Moore and Joy Williams."
— Heidi Julavits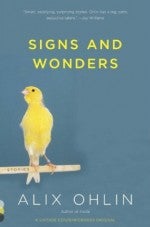 ALIX OHLIN
Signs and Wonders
(Stories: Vintage, June 2012)
"I've seldom come upon a book so aptly titled for what's inside, page to page."
— Richard Bausch

MICHAEL MCGRIFF
Home Burial
(Poems: Copper Canyon Press, May 2012)
"A lyricist at heart, McGriff is a masterful maker of metaphor."
— Third Coast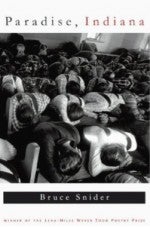 BRUCE SNIDER
Paradise, Indiana
(Poems: Pleiades Press/LSU, April 2012)
LENA-MILES WEVER TODD POETRY PRIZE
"Snider is a master of the quiet moment, his memory-driven narratives slowly unfolding until the accumulation becomes a kind of redemption, which is what all poetry should aspire to."
— The Rumpus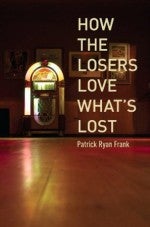 PATRICK RYAN FRANK
How the Losers Love What's Lost
(Poems: Four Way Books, April 2012)
2010 FOUR WAYS BOOKS INTRO PRIZE
"…one of the best young poets I've come across in many years."
— Alan Shapiro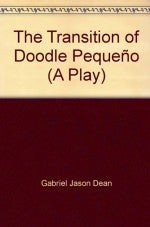 GABRIEL JASON DEAN
The Transition of Doodle Pequeno
(Play: Dramatic Publishing, 2012)
2013 AMERICAN ALLIANCE FOR THEATRE & EDUCATION DISTINGUISHED PLAY AWARD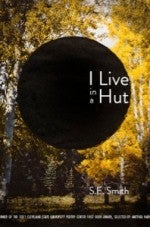 S.E. SMITH
I Live in a Hut
(Poems: Cleveland State Poetry Center, March 2012)
CLEVELAND STATE FIRST BOOK AWARD
"Smith is a somersaulting tightrope walker of a poet and her poems will make you look at anything and everything with new eyes."
— Matthea Harvey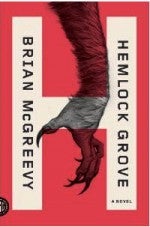 BRIAN MCGREEVY
Hemlock Grove
(Novel: Farrar, Straus, & Giroux, March 2012)
""A wonderfully creative and twisted reinvention of classic monster archetypes, wrapped up in a mysterious thriller.""
— Eli Roth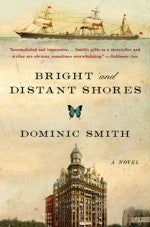 DOMINIC SMITH
Bright and Distant Shores
(novel: Washington Sq Press (US) Allen & Unwin (AUS), 2011)
SHORTLISTED FOR THE AGE BOOK OF THE YEAR AND THE VANCE PALMER PRIZE FOR FICTION
""Written with extraordinary literary grace, Smith's third novel gleams as a gem of evocative historical fiction." "
— Kirkus Reviews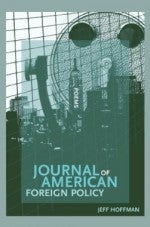 JEFF HOFFMAN
Journal of American Foreign Policy
(Poems: New Issues, 2011)
2010 NEW ISSUES POETRY PRIZE
"Tonic intelligence, exhilarating craftsmanship: Jeff Hoffman's fine first book is a gift to us all."
— Linda Gregerson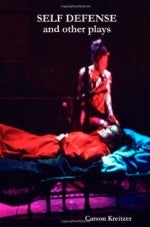 CARSON KREITZER
Self Defense and Other Plays
(Plays: NoPassport Press, June 2011)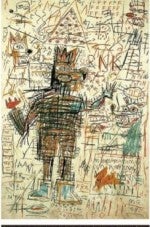 MICHAEL DICKMAN
Flies
(poems: Copper Canyon Press, 2011)
JAMES LAUGHLIN AWARD FOR BEST SECOND BOOK
"Reading Michael [Dickman] is like stepping out of an overheated apartment building to be met, unexpectedly, by an exhilaratingly chill gust of wind."
— The New Yorker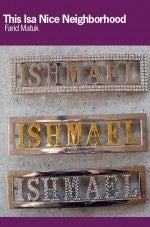 FARID MATUK
This Is a Nice Neighborhood
(Poems: Letter Machine Editions, 2010)
SELECTED FOR THE POETRY SOCIETY OF AMERICA'S NEW AMERICAN POETS SERIES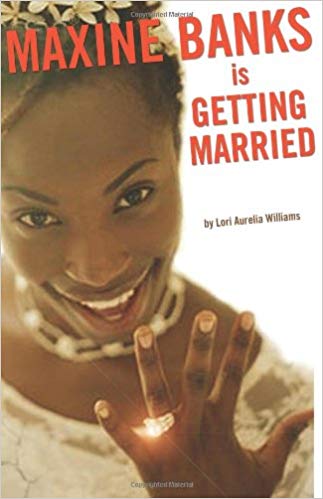 LORI AURELIA WILLIAMS
Maxine Banks is Getting Married
(YA novel: Roaring Book Press, 2010)
"A spot-on, unsentimental teen viewpoint; [this] honest story of love, heartbreak, and kindness will keep teens hooked."
— Booklist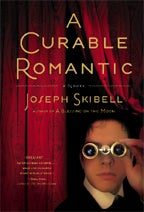 JOSEPH SKIBELL
A Curable Romantic
(novel: Algonquin, 2010)
2011 SAMI ROHR CHOICE AWARD IN JEWISH LITERATURE
"Intellectual comedy of the highest order."
— J.M. Coetzee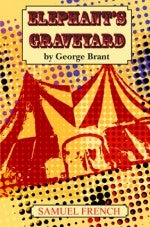 GEORGE BRANT
Elephant's Graveyard
(play: Samuel French, 2010)
2008 KEENE PRIZE IN LITERATURE
"The most striking production in the New Student Drama Festival."
— Times of London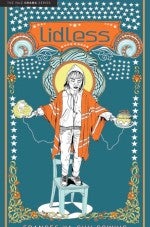 FRANCES YA-CHU COWHIG
Lidless
(play: Yale University Press, 2010)
YALE DRAMA PRIZE, KEENE PRIZE IN LITERATURE
"[Lidless] recall[s] the political urgency which propelled a previous generation of writers into the theatre in the first place."
— David Hare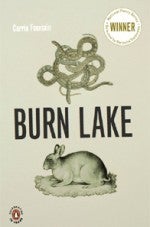 CARRIE FOUNTAIN
Burn Lake
(poems: Penguin, 2010)
WINNER OF THE 2009 NATIONAL POETRY SERIES
"I'm stunned by the power of these poems. Here's all the real trouble we're in: death and time and pain—held in a clear crisp collection that seems made of joy."
— Marie Howe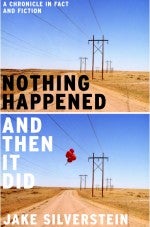 JAKE SILVERSTEIN
Nothing Happened and Then It Did: A Chronicle in Fact & Fiction
(novel: W.W. Norton, 2010 )
"The great accomplishment is that the reader, in the end, does not care what is fact, what is fiction, because she has happily arrived at that much more elusive grail: truth. "
— Antonya Nelson


BELINDA ACOSTA
Sisters, Strangers, and Starting Over
(YA novel: Grand Central Publishing, 2010)
2011 INTERNATIONAL LATINO BOOK AWARDS, 1ST PLACE BOOKS INTO MOVIES
"Acosta's joyous celebration of sisterhood, motherhood, friendship, and family is an insightful read."
— Publisher's Weekly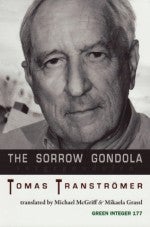 MICHAEL MCGRIFF, TRANSLATOR
The Sorrow Gondola: Translated Poems of Tomas Tranströmer
(poems: Green Integer, 2010)
"The first single volume edition of the influential Swedish poet."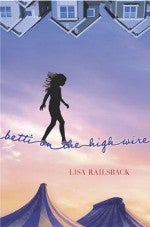 LISA RAILSBACK
Betti on the High Wire
(YA novel: Dial Press, 2010)
"Heartwarming and refreshing. A remarkable new voice in middle-grade fiction."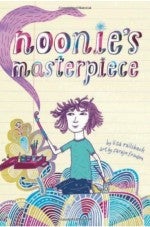 LISA RAILSBACK
Noonie's Masterpiece
(YA novel: Chronicle Books, 2010)
"Fast, funny and filled wtih Noonie's wild art."
— Discovery Girls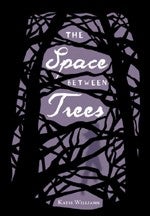 KATIE WILLIAMS
The Space Between Trees
(YA novel: Chronicle Books, 2010)
"The haunting premise and honest narration will equally captivate both teen and adult readers."
— BookPage

DAVID WEVILL, ED. BY MICHAEL MCGRIFF
To Build My Shadow a Fire
(poems: Truman State Univ Press, 2010)
"A rare harvest of a lifetime's truth-telling"
— Eavan Boland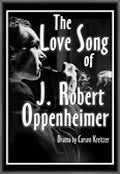 CARSON KREITZER
The Love Song of J. Robert Oppenheimer
(play: Dramatic Publishing, 2006)
WINNER OF THE LOIS AND RICHARD ROSENTHAL NEW PLAY PRIZE
"Kreitzer has a huge vision… Oppenheimer is superb theater."
— Cincinnati Inquirer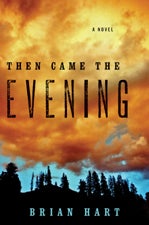 BRIAN HART
Then Came the Evening
(novel: Bloomsbury, 2009)
"What an achingly beautiful and astonishing first novel."
— John Dufresne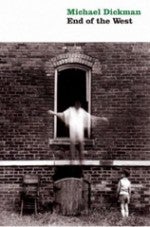 MICHAEL DICKMAN
The End of the West
(poems: Copper Canyon Press, 2009)
"Dickman's book moves with careful intensity as it confidently illuminates buried, contemporary suffering."
— Publishers' Weekly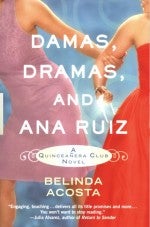 BELINDA ACOSTA
Damas, Dramas and Ana Ruiz
(YA fiction: Grand Central/Hatchett Book Group, 2009)
2011 INTERNATIONAL LATINO BOOK AWARDS, 1ST PLACE BOOKS INTO MOVIES
"An engaging, touching book."
— Julia Alvarez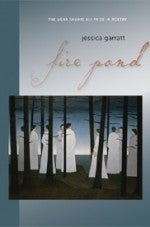 JESSICA GARRATT
Fire Pond
(poems: University of Utah Press, 2009)
WINNER OF THE 2008 AGHA SHALID ALI POETRY PRIZE
"She narrates her private heartbreaks candidly but without self pity or narcissism, while infusing her work with an Emersonian sense of place."
— Medbh McGuckian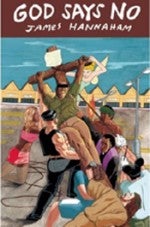 JAMES HANNAHAM
God Says No
(novel: McSweeney's, 2009)
"Everything a person could ask of a first novel—and twice that much. "
— Jennifer Egan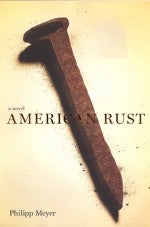 PHILLIPP MEYER
American Rust
(novel: Spiegel & Grau, 2008)
NOTABLE BOOK 2009 NEW YORK TIMES; BOOK OF THE YEAR, THE ECONOMIST; TEN BEST BOOKS OF 2009, WASHINGTON POST; BEST.BOOKS.EVER, NEWSWEEK.
"American Rust captures a sense of a menacing society, a wider world in the throes of decay and self-destruction."
— Colm Toibin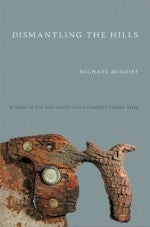 MICHAEL MCGRIFF
Dismantling the Hills
(poems: University of Pittsburgh Press, 2008)
WINNER OF THE 2007 AGNES LYNCH STARRETT PRIZE
"These are poems of place and generation, lyrically intense and intensely crafted."
— Eavan Boland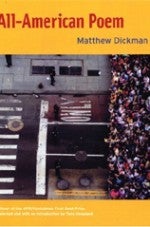 MATTHEW DICKMAN
All American Poem
(poems: Copper Canyon Press, 2008)
HONICKMAN FIRST BOOK PRIZE, MAY SARTON AWARD Academy of American Arts & Sciences
"Matthew Dickman's poems are the epitome of the pleasure principle; as clever as they are, they refuse to have ulterior intellectual pretensions."
— Tony Hoagland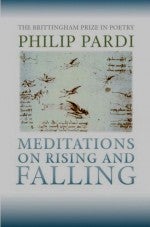 PHILIP PARDI
Meditations on Rising and Falling
(poems: University of Wisconsin Press, 2008)
WINNER OF THE 2007 BRITTINGHAM POETRY PRIZE
"The real pleasure here is his willingness to . . . examine the familiar in a manner that is both gentle and startling."
— Bob Hicok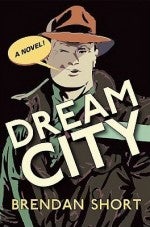 BRENDAN SHORT
Dream City
(novel: MacAdam/Cage, 2008)
"Short's work is unmannered and precise, and he tells his story so invisibly well that when you reach the last page you won't expect to be haunted by it. But you will be."
— Stephen Harrigan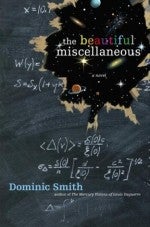 DOMINIC SMITH
The Beautiful Miscellaneous
(novel: Atria/Simon & Schuster, 2007)
"With an exquisite ear not just for language but for emotional truth as well, Dominic Smith has written an ambitious and strikingly unusual tale."
— Julia Glass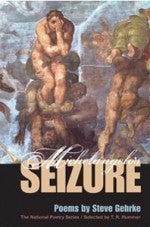 STEVEN GEHRKE
Michelangelo's Seizure
(poems: University of Illinois Press, 2007)
WINNER OF THE 2005 NATIONAL POETRY SERIES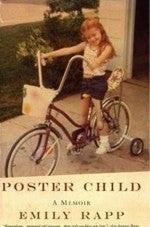 EMILY RAPP
Poster Child
(memoir: Bloomsbury, 2007)
"Everything about Emily is uniquely wonderful: her memory; her story; her voice; her human insights; her endless strength, honesty and grace; her pitch-perfect prose."
— Amy Krouse Rosenthal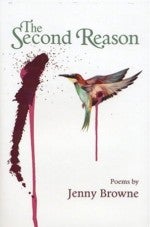 JENNY BROWNE
The Second Reason
(Poems: Univ of Tampa Press, 2007)
"There is a surprising calm in the wild leaps this poetry makes, as if the poet is at home with the unpredictable and intent upon bringing us there with her. "
— Laura Kasischke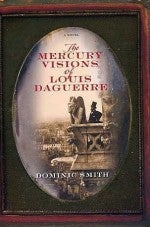 DOMINIC SMITH
The Mercury Visions of Louis Daguerre
(novel: Atria/Simon & Schuster, 2006)
WINNER OF THE 2006 STEVEN TURNER AWARD FOR FIRST FICTION, TEXAS INSTITUTE OF LETTERS
"As beautiful as if it were written not in words but in light."
— Stephen Harrigan

ALIX OHLIN
Babylon
(stories: Knopf, 2005)
"Ohlin's stories are animated by an intelligence that defies the restraints of literary categories with rare composure and a quiet, almost self-effacing, assurance."
— The New York Times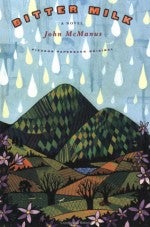 JOHN MCMANUS
Bitter Milk
(novel: Picador, 2005)
"[It] consolidates John McManus's place as one of the most powerful and original American writers of the twenty-first century."
— Madison Smartt Bell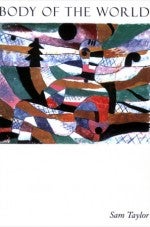 SAM TAYLOR
The Body of the World
(poems: Ausable Press, 2005)
"One of the most astonishing first books I have encountered in years."
— Joseph Stroud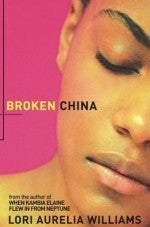 LORI AURELIA WILLIAMS
Broken China
(YA novel: Simon & Schuster, 2005)
WINNER OF PEN/PHYLLIS NAYLOR FELLOWSHIP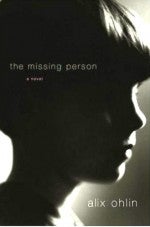 ALIX OHLIN
The Missing Person
(novel: Knopf, 2005)
"A wonderful debut by a terrific young writer."
— Chris Offut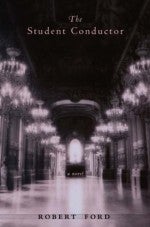 ROBERT FORD
The Student Conductor
(novel: Putnam, 2003)
"[The Student Conductor] brings uncommon musical sophistication to bear on a love story also fraught with personality clashes and politics."
— The New York Times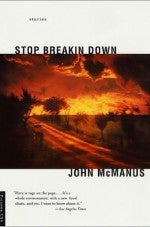 JOHN MCMANUS
Stop Breakin' Down
(stories: Picador, 2003)
"Here is rage on the page . . . . It's a whole environment, with a new food chain, and yes, I want to know about it."
— Los Angeles Times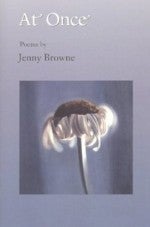 JENNY BROWNE
At Once
(Poems: Univ of Tampa Press, 2003)
HONORABLE MENTION, 2002 TAMPA REVIEW PRIZE FOR POETRY
"These poems are grounded in the human, in the bloom and wither of daily life with all its surprise, mystery, and disappointment."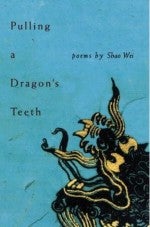 SHAO WEI
Pulling a Dragon's Teeth
(poems: University of Pittsburgh Press, 2003)
WINNER OF THE 2002 AGNES LYNCH STARRETT PRIZE
"This poetry is humorous, magical . . . and sad in a very familiar way, as if we were partly living in the lost East Sichuan province of Shao Wei's childhood, partly lost among the living in New York."
— Jean Valentine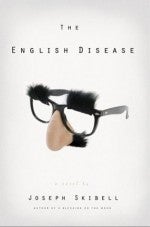 JOSEPH SKIBELL
The English Disease
(novel: Algonquin Books, 2003)
"A wildly funny novel that is equal parts Philip Roth, Groucho Marx, and Woody Allen."
— Booklist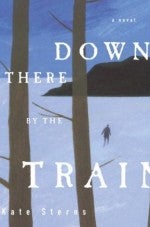 KATE STERNS
Down There by the Train
(novel: Shaye Areheart, 2003)
"It cannot be long before [Sterns] is mentioned in the same breath as Margaret Atwood and Alice Munro."
— The Sunday Telegraph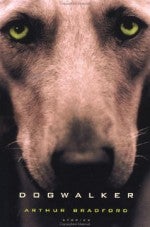 LORI AURELIA WILLIAMS
Shayla's Double Brown Baby Blues
(YA novel: Simon & Schuster, 2003)
"This poetically written and powerful novel has a lyrical quality and emotional honesty similar to Maya Angelous's I Know Why the Caged Bird Sings."
— Voice of Youth Advocates

STEVEN GEHRKE
The Pyramids of Malpaghi
(poems: Anhinga Press, 2002)
"His style is already idiosyncratic in the best sense—his thumbprint is clear."
— T.R. Hummer

BRUCE SNIDER
The Year We Studied Women
(poems: University of Wisconsin Press, 2002)
WINNER OF THE 2003 FELIX POLLAK PRIZE IN POETRY
"[These poems] are content and courageous enough to be what they are: observant, expressive, sometimes sad, sometimes slyly witty."
— Kelly Cherry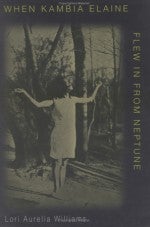 LORI AURELIA WILLIAMS
When Kambia Elaine Flew in from Neptune
(YA novel: Simon & Schuster, 2001)
"Intrigues, breaks hearts, then soars. Williams is superb."
— Angela Johnson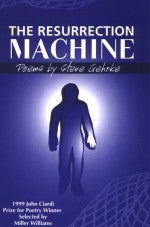 STEVEN GEHRKE
The Resurrection Machine
(poems: BkMk Press, 2000)
"[These] poems offer us a profoundly moving evocation of illness, death, and a surprising and redemptive faith."
— Nicole Cooley
JOHN MCMANUS
Born on a Train
(stories: Picador, 2000)
"A phenomenal talent blazing up suddenly on the horizon."
— Elle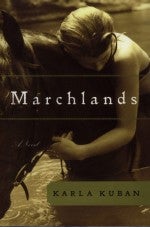 KARLA KUBAN
Marchlands
(novel: Scribner, 1999)
"Marchlands is more than a fine first novel. It's as wise, tough, tender, and terrific a coming-of-age yarn as one could wish for."
— John Barth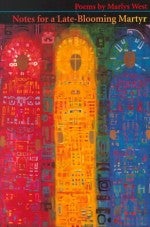 MARLYS WEST
Notes for a Late-Blooming Martyr
(poems: University of Akron Press, 1999)
"Marlys Wests's poems do jazz with our brains. What a refreshing wonder she is!"
— Naomi Shihab Nye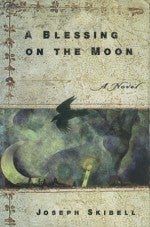 JOSEPH SKIBELL
A Blessing on the Moon
(novel: Algonquin Books, 1997)
WINNER OF THE 1998 ROSENTHAL FOUNDATION AWARD, AMERICAN ACADEMY OF ARTS & LETTERS
"Startlingly original."
— Washington Post Book World