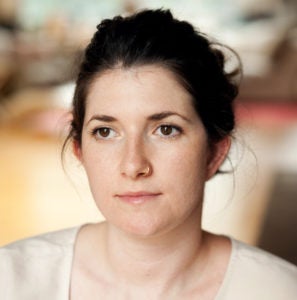 7pm
Thursday,
Feb. 7th, 2019
Mulva Auditorium (EERC)
Facebook Event
Claire Vaye Watkins is the author of the short story collection Battleborn (2012) and the novel Gold Fame Citrus (2015). She is the recipient of The Story Prize and was named "5 under 35" by the National Book Foundation. In 2014 she received a Guggenheim Award.
The Mulva Auditorium is in the Engineering and Education Research Center (EER) 2501 Speedway, Austin, TX 78712.

This event is free and open to the public.