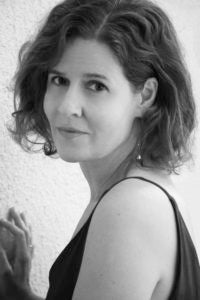 6PM
Tuesday, September 24
Mulva Auditorium
Engineering and Education Research Center (EER)
2501 Speedway
Facebook Event
Joanna Klink is the author of They Are Sleeping (University of Georgia Press, 2000), Circadian (Penguin Books, 2007), Raptus (Penguin Books, 2010), and Excerpts for a Secret Prophecy (Penguin Books, 2015). She has received awards and fellowships from The Rona Jaffe Foundation, Jeannette Haien Ballard, Civitella Ranieri, The Bogliasco Foundation, The American Academy of Arts and Letters, and the Trust of Amy Lowell. She was the Briggs-Copeland Poet at Harvard University and teaches in the Creative Writing Program at The University of Montana.
Joanna Klink is the Fall 2019 Visiting Poet at the Michener Center for Writers. This event is free and open to the public.
Directions to the Mulva Auditorium: