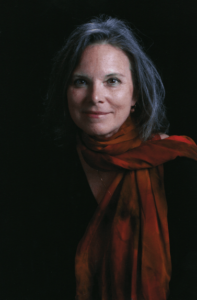 Poet Carolyn Forché will read her work at the Harry Ransom Center, with a reception to follow.
Renowned as a "poet of witness," Carolyn Forché is the author of five books of poetry. Her first volume, Gathering the Tribes, winner of the Yale Series of Younger Poets Prize, was followed by The Country Between Us, The Angel of History, and Blue Hour. Her most recent collection is In the Lateness of the World.
She is also the author of the memoir What You Have Heard Is True (Penguin Random House, 2019), a devastating, lyrical, and visionary memoir about a young woman's brave choice to engage with horror in order to help others, which was nominated for the 2019 National Book Awards. She has translated Mahmoud Darwish, Claribel Alegria, and Robert Desnos. Her famed international anthology, Against Forgetting, has been praised by Nelson Mandela as "itself a blow against tyranny, against prejudice, against injustice," and is followed by the 2014 anthology The Poetry of Witness. In 1998 in Stockholm, she received the Edita and Ira Morris Hiroshima Foundation for Peace and Culture Award for her human rights advocacy and the preservation of memory and culture.
"Carolyn Forché shows how people survive in an unbearable world." —Daina Savage
Reserve your seat here.